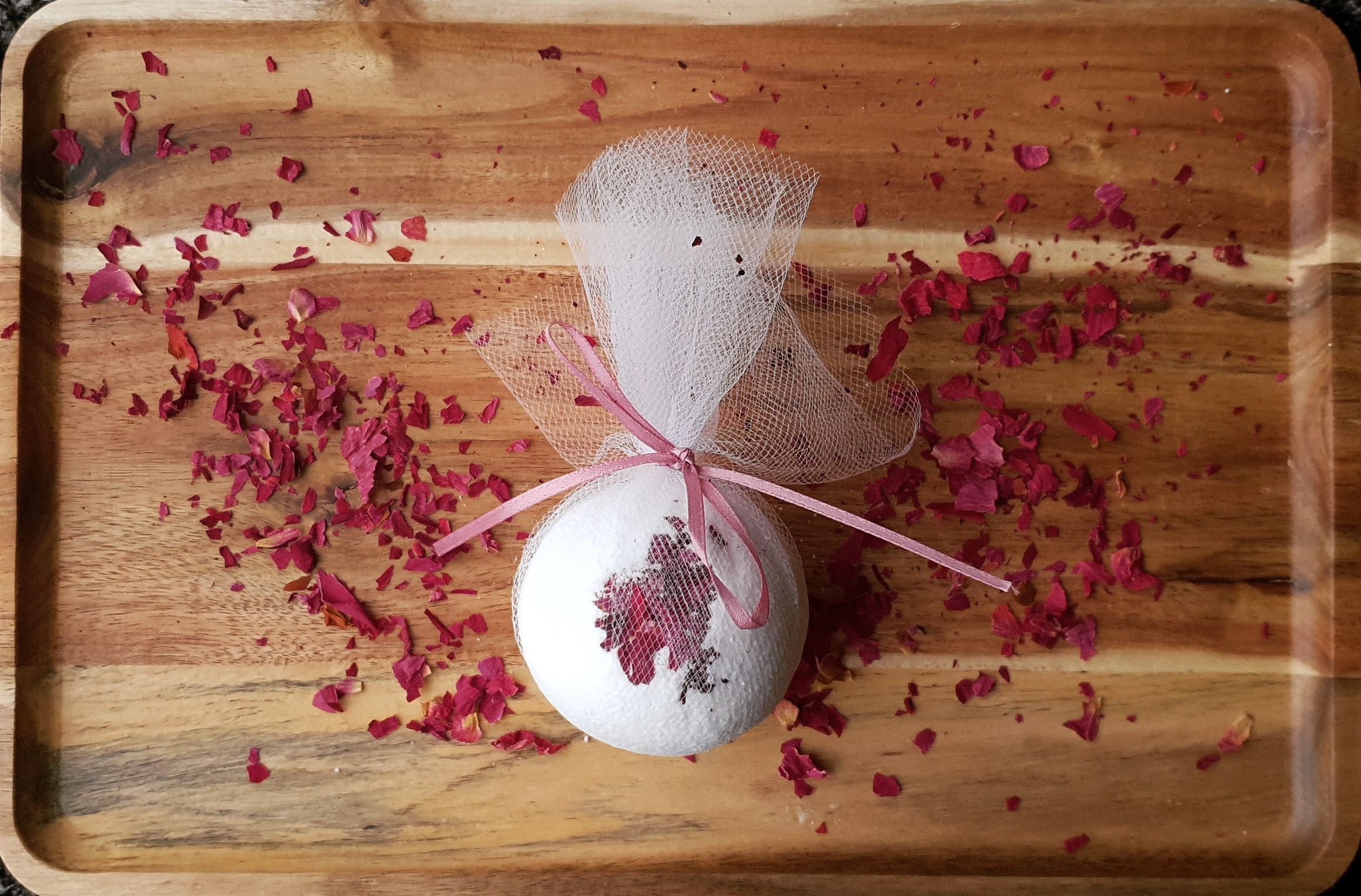 Handmade bath bomb with Palma Rosa essential oil for a fun and relaxing bath time in the tub.
Shelf-Life: 6 months
Ingredients:
- Baking Soda, Citric Acid, Epsom Salt, Cornstarch, Refined Coconut Oil, Witch Hazel, Palma Rosa Essential Oil, Dried Rose Petals
Bath Bomb tip:
The fresher your bath bombs, the faster and more they will fizz. If storing, keep in an airtight container.